Dr. Steve Hardy, a global missions trainer and consultant, talks with us about the challenges, needs, and realities of training missionaries around the world. You may be surprised to hear some of his stories from missions movements around the world.
About Dr. Steve Hardy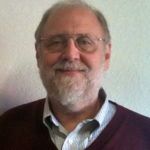 Steve has served as SIM International's Advocate for Theological Education as well as a senior advisor to the International Council for Evangelical Theological Education (ICETE). He worked as a missionary educator primarily in Brazil, Mozambique and South Africa, although has traveled extensively as an educational consultant. He developed an Institute for Excellence in Theological Education for Overseas Council and directed the international scholar program for Langham Partnership (John Stott Ministries). His writings have focused on issues of quality in training and educational administration. He has been married for 48 years to LeAnne and has two grown daughters (Katie and Erika) and three grandkids.