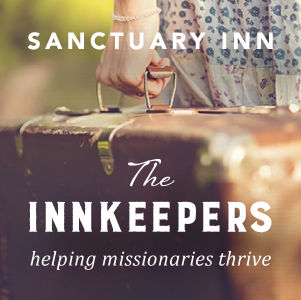 New Episodes!
The Innkeepers Podcast
A podcast by Sanctuary Inn – We believe we are called to equip, refresh, and restore God's Global Workers. On this podcast we will be interviewing guests who have much to teach us about the many facets of Missionary Care. Let's learn together and be encouraged to press on in the work that God has given each one of us to do.
Steve Price (Sanctuary Inn Director) and Kara Githens (Sanctuary Inn Care Coordinator) together host this podcast. They each have lived the cross-cultural missionary life and have a deep understanding of the challenges and the beauty of living among worlds. On this podcast they are interviewing many amazing individuals with a wealth of knowledge and experiences to share about Missionary Care.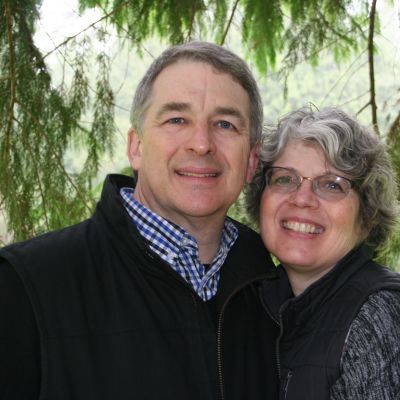 Steve Price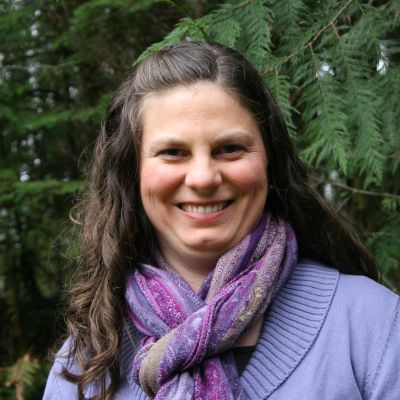 Kara Githens
In this brief introductory episode you will get a chance to meet "The Innkeepers" hosts Steve Price and Kara Githens. They share a bit of their life stories and how God brought each of them to serve and work at Sanctuary Inn and gave them a passion for Missionary Care
Latest Episode
Season 5, Episode 1


Dr. Laura Mae Gardner, a pioneer and expert in Missionary Care shares some of the key distinctives of effective care.
About Dr. Laura Mae Gardner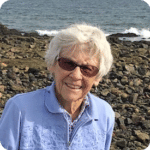 I have served in WBT and SIL International for 60+ years, most of that time with my husband, Dick. My contributions or roles included: translator, candidate assessment, trainer, counselor, developer and director of International Counseling Department, creator of Member Care for missions, International Vice President For Personnel, and International Personnel Consultant and Trainer. I have traveled, trained and consulted in 65 countries, done a lot of crisis work, interventions and debriefing. I am also an author including the book Healthy, Resilient and Effective in Cross Cultural Ministry which has now been translated into Indonesian, Korean, Chinese, Ukranian and Russian. I co-authored with Dr. Lois Dodds the three-volume series on Global Servants. Other writings include chapters in books, and probably 500 articles. I have a theological diploma, two undergraduate degrees and two advanced degrees, including a doctorate from Denver Seminary. I am an adjunct professor at Columbia International University. I have served on a number of boards. My husband, Dick, preceded me to heaven a few months ago thus I continue on alone reading, speaking, teaching, consulting, and serving as requested.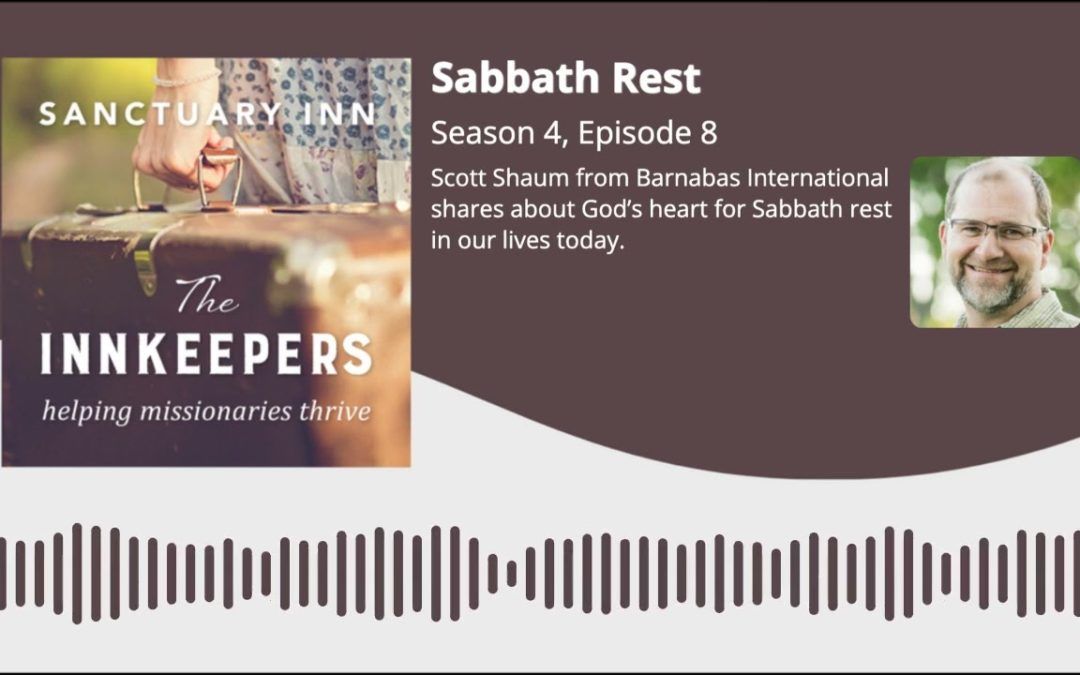 Scott Shaum from Barnabas International shares about God's heart for Sabbath rest in our lives today.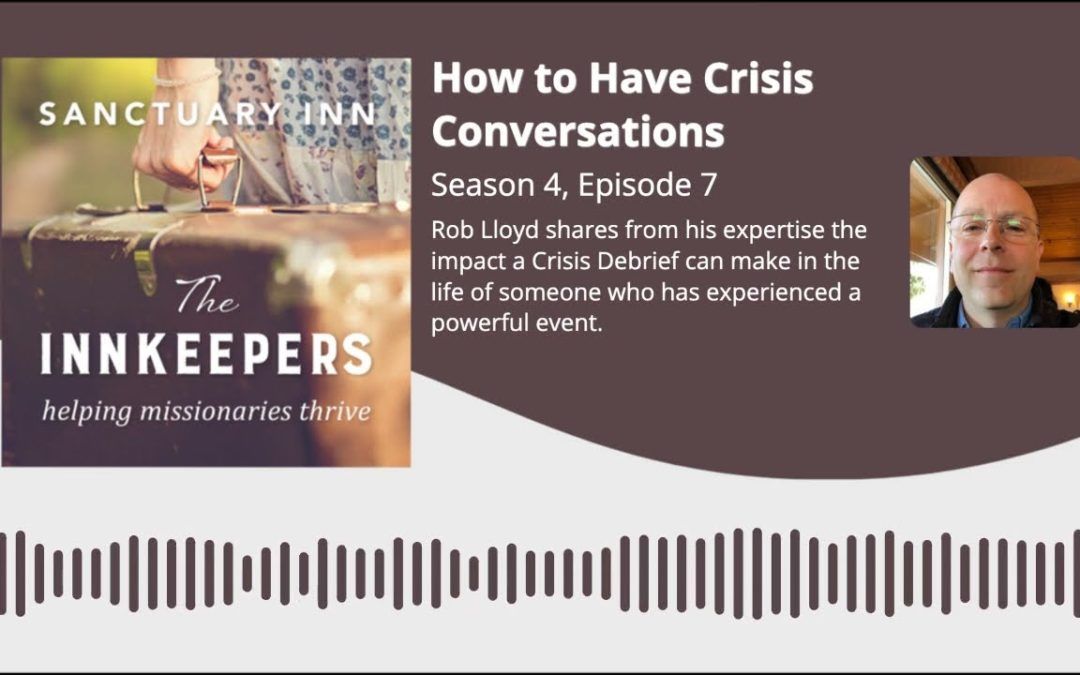 Rob Lloyd shares from his expertise the impact a Crisis Debrief can make in the life of someone who has experienced a powerful event.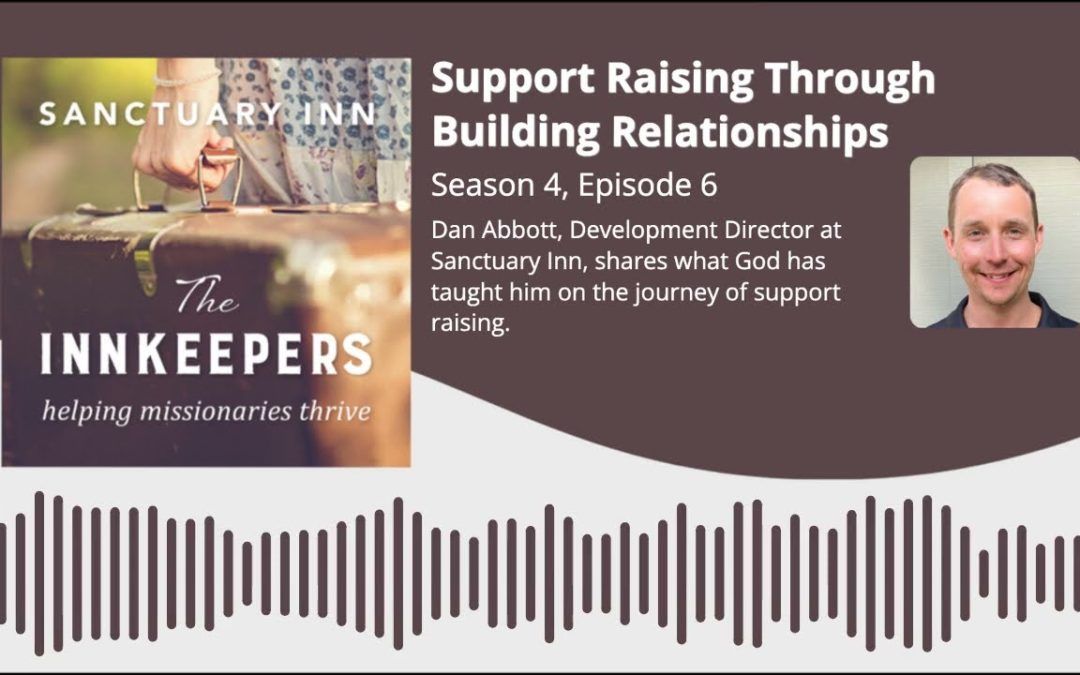 Dan Abbott, Development Director at Sanctuary Inn, shares what God has taught him on the journey of support raising.