Jazz on the Mountain - Dec 10th, 6-8:00pm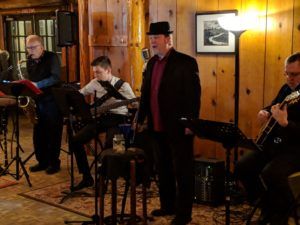 An evening of delightful music and great desserts. Music by the trio of Munsey, Whitehead, and Vaughan. With special guest: Greg Angeloni.
Hors d'oeuvres, coffee, dessert, and wonderful music in a lovely setting.
This is a free event for all ages. We hope to see you there.