Sanctuary Inn Events
Upcoming Events:
Sanctuary Inn Golf Tournament - Fri. Jun 23rd, 12pm - 7:30pm
𝗪𝗛𝗔𝗧:
2023 Sanctuary Inn Golf Tournament at Mt. Hood Oregon Resort
𝗪𝗛𝗘𝗥𝗘:
Three Nine Golf Course | 68010 East Fairway Avenue | Welches, OR 97067
𝑊𝑒 𝑒𝑛𝑐𝑜𝑢𝑟𝑎𝑔𝑒 𝑦𝑜𝑢 𝑡𝑜 𝑐𝑎𝑟𝑝𝑜𝑜𝑙!
Online Registration at: golf.sanctuaryinn.org
𝗪𝗛𝗘𝗡:
FRIDAY, JUNE 23rd
𝗦𝗖𝗛𝗘𝗗𝗨𝗟𝗘:
Sign Up: 12 PM
Shot Gun Start: 1 PM
Dinner 6 PM – 𝐵𝑟𝑖𝑛𝑔 𝑎 𝐷𝑖𝑛𝑛𝑒𝑟 𝐺𝑢𝑒𝑠𝑡 $25
25315 E Arrah Wanna Blvd | Welches, OR 97067
Family Fun Day - July 22nd, 11am-4pm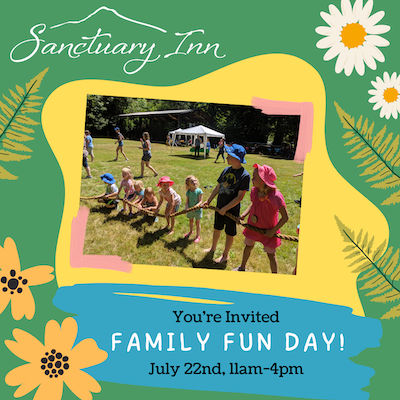 Lunch, Games, Music and more! It's Free!
We hope you can join us at Sanctuary Inn for this day of fun, food, and community together! Bring your kid, grandkid, a friend, or a neighbor and enjoy a beautiful summer day with us.
Annual Fundraiser Dinner - August 26th, 4-7pm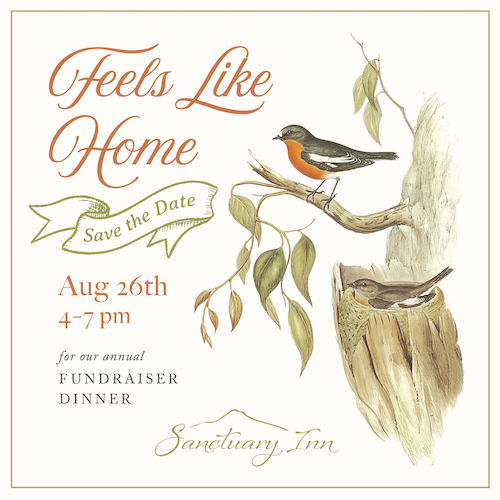 Join us in person for a property tour, dinner and celebration of all that God is doing at Sanctuary Inn.
Save the date. RSVP here.
Jazz on the Mountain Christmas Edition - Dec 9th, 6-8:00pm
An evening of delightful music and great desserts. Christmas music with the band Route 66.
Hors d'oeuvres, coffee, dessert, and wonderful music in a lovely setting.
This is a free event for all ages. We hope to see you there.