Learn along with us from Tim Boettcher on what it has meant to grow up overseas as a missionary kid/third culture kid and then have the opportunity to raise his own kids cross-culturally. He has much wisdom and insight on the challenges and beauty of living life among worlds.
About Tim Boettcher, MA, MS Ed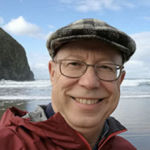 Tim is an adult MK who has raised children who are also MKs. Educated at Faith Academy he later taught at Black Forrest Academy. He has perspective on the MK experience as a child, a parent, a pastor and an educator.