I really enjoy the guests that come to Sanctuary Inn. We have had guests from all over and they each bring their stories of how they have seen God work and their stories of their own joys, needs and heartaches.
A thank you note from a recent guest made me stop and say, "Yes, this is why we do Sanctuary Inn. This is why we exist." In part the note read: "Thanks for all that you do to love on us who left a piece of our hearts on the other side of the world."
That was such a great reminder to me that the guests who come are coming with a "broken heart". They are not necessarily broken-hearted, but their heart has been broken by the needs and the people from another place in the world. They have given of their time, their resources, their very lives – really they have given part of who they are to minister to those to whom God has called them.
When I look at them I need to remember that they are people who are bleeding a bit on the inside – bleeding because of their love and compassion and bleeding because of their great desire for the ministry where they serve (or served) and because of the enormous transitions that they have made. It is a hard thing to leave part of your heart behind and come back into a world that is largely unaware of what you have been doing and the experiences that you have been living through. Sanctuary Inn is a place where we can listen and help make the transition a little easier for these dear global workers.
Thank you for your support for Sanctuary Inn – your ministry of prayer and giving truly touches the lives of many.
Steven Price for the Sanctuary Inn Team
(Sanctuary Inn Director)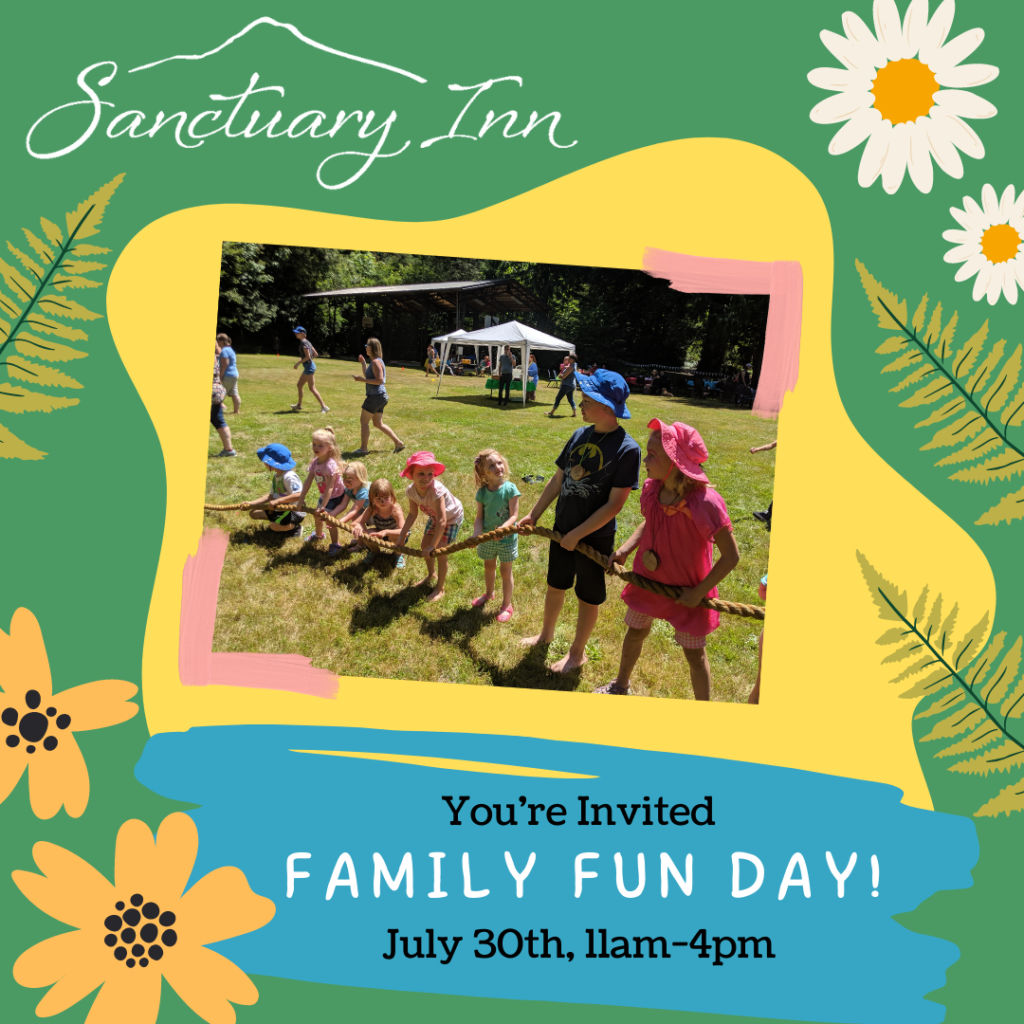 We hope you can join us at Sanctuary Inn for this day of fun, food, and community together! This is a free event for anyone who wants to come. Bring your kid, grandkid, a friend, or a neighbor and enjoy a beautiful summer day with us.