Sanctuary Inn Birthday Fundraiser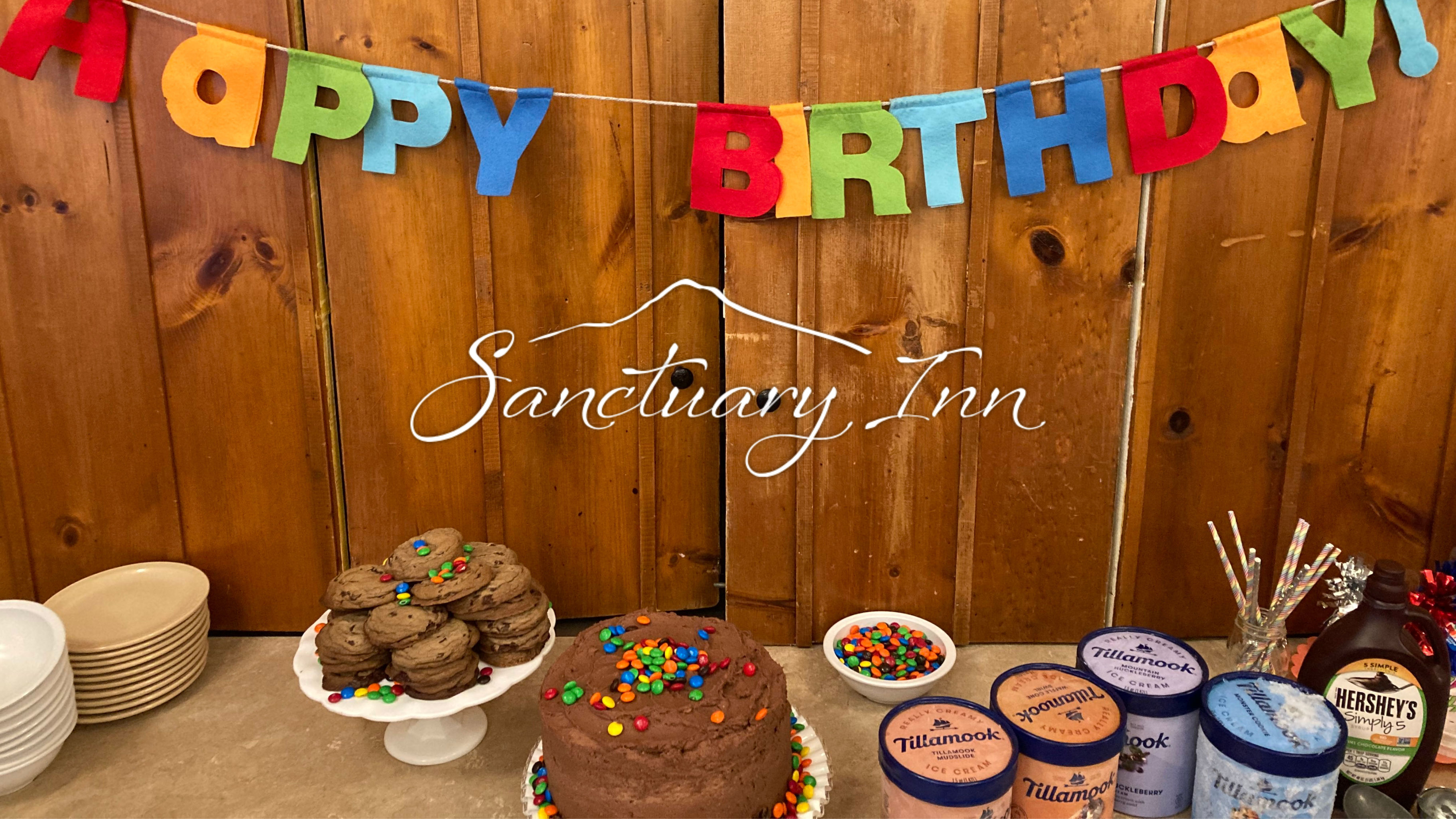 It's our Birthday month and we are excited to announce our Third Annual Birthday Fundraiser!
Please join us in celebrating six years of ministry at Sanctuary Inn. Each year we put together a birthday fundraiser to celebrate all that God has done and all that He will continue to do. This year our goal is to raise $20,000 and already $11,000 has come in! We are more than halfway there. Would you consider giving a birthday gift to Sanctuary Inn to help meet the goal? You can give "Birthday Gifts" between April 4th and April 28th.
On Saturday the 29th we are having an Open House from 2-4 p.m. You will have the opportunity to hear the "story" of Sanctuary Inn (about 3 p.m.) and how God has used this ministry in the lives of the 350 missionary guests who have stayed with us since we opened our doors. Also we will take some time to look forward to what may be happening here in the near future – and there will be plenty of time for you to ask questions. Weather permitting we will also be able to take some tours around the property.
We hope you can join us here at Sanctuary Inn on Saturday, April 29th. We want to have plenty of desserts and coffee for everyone so if you could please RSVP on our website it would be greatly appreciated.
Thank you for celebrating with us!
The Sanctuary Inn Team
How to avoid credit card processing fees: Approximately 3% of credit/debit card transactions goes to a payment processing provider. We encourage you to maximize your donation by choosing to Set-up DIRECT BILL PAY through your Bank or Mailing your CHECKS to "Sanctuary Inn, PO BOX 92037 Portland OR, 97292".